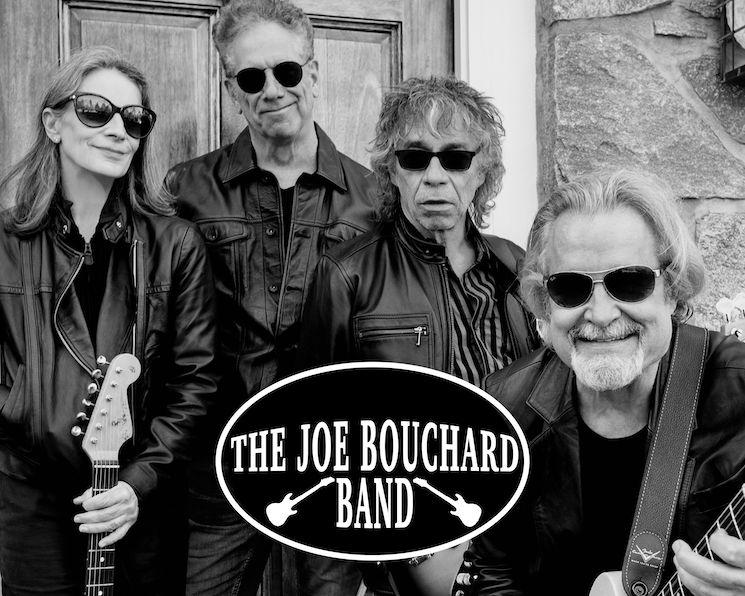 Welcome -- The Joe Bouchard Band - l. to r. - Joan Levy Hepburn, Mickey Curry, Bobby MacDougall and Joe Bouchard
Are you ready to rock and roll? Hold onto your seats, because the explosive and electrifying Joe Bouchard Band is here, and they're about to take the music scene by storm! With their unparalleled talent and unforgettable performances, this lineup is sure to blow your mind and leave you begging for more.
On the drums, we've got the incomparable Mickey Curry, a chart-topping legend who's been crushing it for years. He's played with some of the biggest names in the business, including Bryan Adams and Hall & Oates, and he's now bringing his incredible skills to the Joe Bouchard Band. Get ready to witness his unmatched energy and talent live on stage.
On bass and backup vocals, we have the one and only Bobby MacDougall, a long-time collaborator with Joe and a rock icon in his own right. Bobby has shared the stage with legends like John Hall of Orleans and has been an integral part of Joe's music journey since they played together in the band English Channel in 1990. His talents are undeniable, and his stage presence is unforgettable.
And let's not forget the amazing Joan Levy Hepburn on guitar and vocals. Joan's skills on the guitar are matched only by her incredible voice, and she's been a key part of Joe's music for over a decade. A student of the legendary Dave Van Ronk, Joan has performed with Joe in various ensembles, and as a duo, on both acoustic and electric. Get ready to be blown away by her incredible talent.
Leading the band is Joe Bouchard a driving force behind Blue Öyster Cult's iconic sound for 16 epic years. With 14 albums recorded for Columbia Records, BÖC electrified audiences worldwide with their genre-defining rock anthems. Joe, as the band's dynamic bass player, also masterfully tackled piano, keyboards, and guitar, leaving his mark on countless tracks. He even wrote timeless classics like "Astronomy" (which was later covered by Metallica) and the hit single "Hot Rails to Hell." But his ensemble skills truly shined with "Don't Fear the Reaper," a top 20 hit that has been featured in countless films and TV shows.
So get ready to witness the ultimate rock and roll experience with the Joe Bouchard Band. They're coming to a concert venue near you this coming year, and you don't want to miss it. With their incredible talent, energy, and showmanship, this is a performance you'll never forget. So mark your calendars and get ready to rock and roll!
JOE BOUCHARD BAND REHEARSAL