Joe Bouchard - A Rockstar Born in the Heartland
Joe Bouchard is a legendary recording artist and one of the founding members of the iconic band Blue Öyster Cult. From the 70s and 80s, the band recorded classic albums for Columbia Records and toured the world, playing in the US, Canada, Europe, the UK, and Japan. Joe's impressive musical career earned him nine gold and two platinum awards.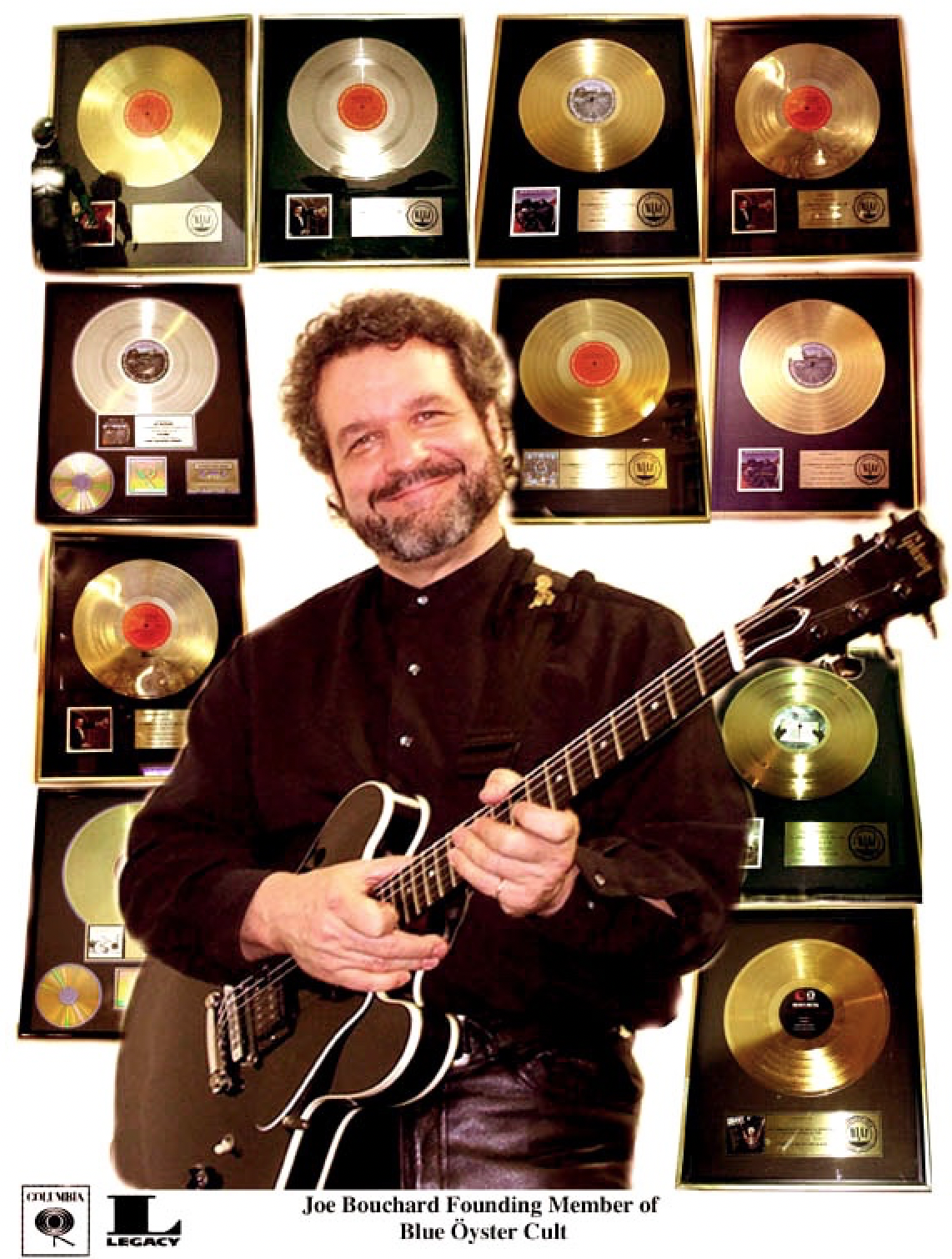 Born on November 9, 1948, Joe grew up on a farm in Clayton, NY, surrounded by music. With his older brother Albert as the drummer, Joe learned to play various instruments, including piano, trumpet, and guitar. The two brothers even started their own successful band, The Regal Tones, and turned their farm's barn into a dance hall.  Determined to pursue a career in music, Joe earned a bachelor's degree in Music Education from Ithaca College. 
From humble beginnings on the farm in Clayton, NY, to the heights of rock fame, Joe Bouchard's story is one of hard work, determination, and pure musical talent.
In 1970, Joe's life took a dramatic turn when he joined the band that would become Blue Öyster Cult. In the middle of the night he received a call from Albert, frantically asking him to join the band Soft White Underbelly as their bass player since a national tour with Led Zeppelin was forthcoming. The band later became Blue Öyster Cult, but their tour with Led Zeppelin never happened. Despite the setback, Joe and the band worked hard and signed a long-term deal with Columbia Records, launching them to rock stardom.
Joe Bouchard was a driving force behind Blue Öyster Cult's iconic sound for 16 epic years. With 14 albums recorded for Columbia Records, BÖC electrified audiences worldwide with their genre-defining rock anthems. Joe, as the band's dynamic bass player, also masterfully tackled piano, keyboards, and guitar, leaving his mark on countless tracks. He even wrote timeless classics like "Astronomy" (which was later covered by Metallica) and the hit single "Hot Rails to Hell." But his ensemble skills truly shined with "Don't Fear the Reaper," a top 20 hit that has been featured in countless films and TV shows. The unstoppable BÖC followed that up with "Godzilla" and the forever-popular "Burnin' for You."  Joe's character (played by Horatio Sanz) even contributed to one of the most famous sketches in Saturday Night Live history with "More Cowbell."  Today, Joe's entire catalog with Blue Öyster Cult continues to rock the world through reissues by Columbia/Sony.
In 1986, Joe made the bold move to retire from BÖC and explore new creative avenues. He honed his skills as a composer, performer, and educator, earning a master's degree in music composition from The Hartt School at the University of Hartford. With his wealth of musical talent and experience, Joe continues to inspire and captivate audiences to this day.
Joe's star rose even higher in 1997 when Metallica covered his co-written song "Astronomy" on their massively popular album "Garage Inc." This cover opened up the BÖC catalog to a whole new generation of fans and solidified Joe's reputation as a songwriting genius.
Over the past two decades, Joe has collaborated with numerous artists in recording sessions, sometimes even across the world through online sessions where he helps with song arrangements and records different instruments. He recently recorded guitar for an Alice Cooper cover of "I Love the Dead" for the Mick Jagger/Martin Scorsese produced HBO series "Vinyl." The session took place in the legendary Electric Lady Studios in NYC, and was produced by Don Fleming, with instruments recorded by Dennis Dunaway, who played bass on the original recording, and Albert Bouchard on drums, among others.
Joe's knowledge and experience in the music industry have earned him several book titles with Alfred Publishing, the world's leading publisher of educational books. From "Rock Guitar for Beginners" to "Teach Yourself to Play Rock Keyboards," Joe's books are must-haves for aspiring musicians.
Joe's performances have taken him all over the world, including a tour to perform for US soldiers in Iraq and Kuwait in 2010 with classic rock all-stars like Orleans, Survivor, Santana, and Kool and the Gang. 
When not in his ho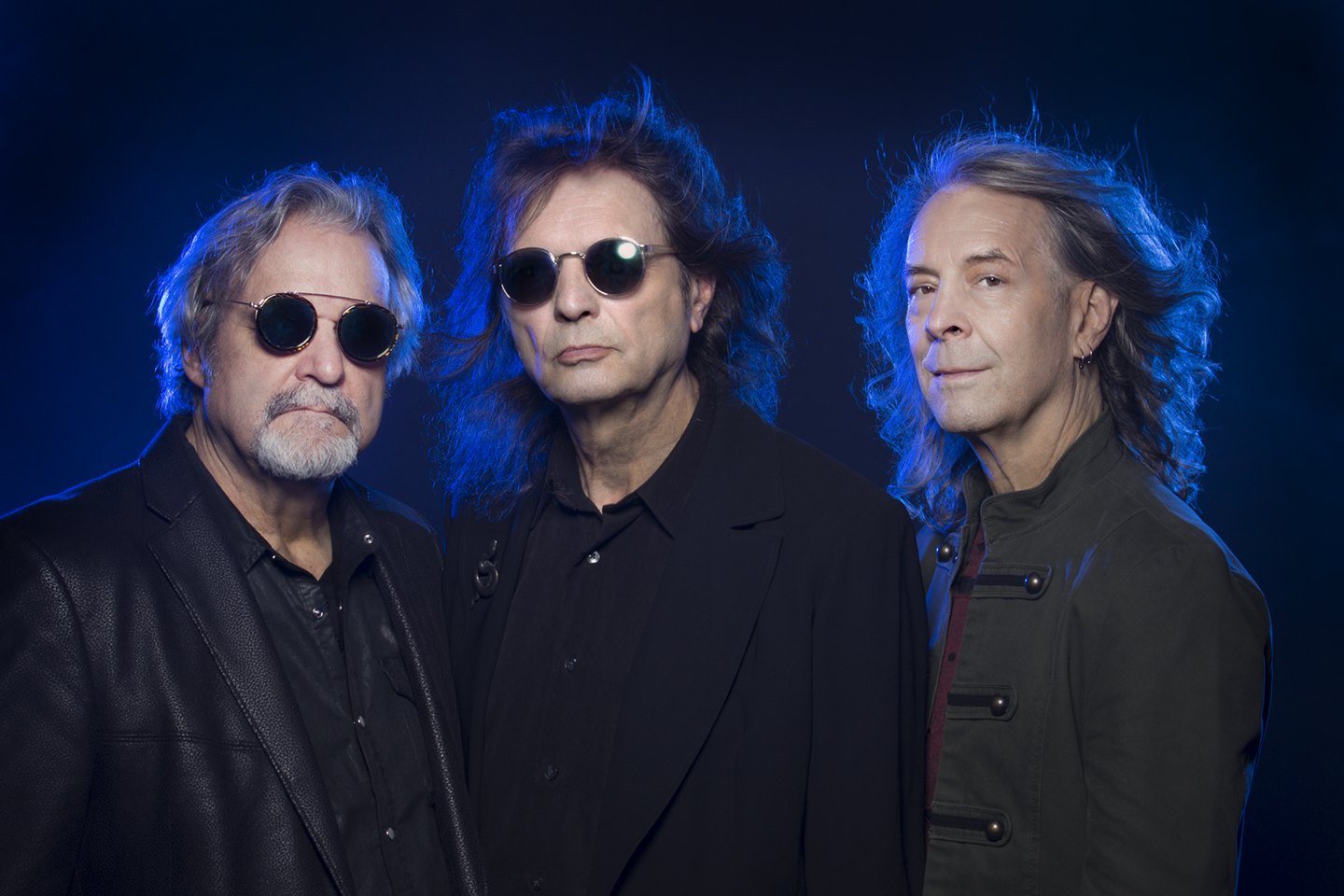 me studio, Joe performs with his long time group, BLUE COUPE. This superstar combo features his brother Albert (a founding member of Blue Öyster Cult) and Dennis Dunaway (a founding member of the Alice Cooper Group and member of the Rock and Roll Hall of Fame).  Blue Coupe has two studio albums, including "Tornado on the Tracks" featuring Robby Krieger of The Doors and "Million Miles More" featuring Buck Dharma of Blue Oyster Cult, Alice Cooper and more.  Their newest album "Eleven Even" features singers Tish and Snooky of Manic Panic fame.
Joe has also released several solo albums, including "Jukebox in My Head," "Tales from the Island," "New Solid Black," "The Power of Music," and "Playin' History." His sixth album "Strange Legends" was released on RockHeart Records, and his seventh album "American Rocker" is getting rave reviews and is said to be his strongest album yet.
Joe continues to push boundaries in music, collaborating with independent artists and recording new music. He recorded the bass on the recent album "Animals Reimagined - A Tribute to Pink Floyd." He is currently working on a progressive rock album with Billy Sherwood, the bassist for Yes.
His musical partner, Joan Levy Hepburn, has been creating musical magic with Joe for a decade. The Bouchard Brothers group, which features Joan and Joe's brother Albert, had a sold-out tour of Scotland, England, and France, leaving audiences mesmerized.  Joan and Joe have now embarked on a brand new project with some of the most sought-after musicians in the industry.
Later this year, join Joe on his tour as he takes over the United States, Canada, England, and Europe with his electrifying performances.  This is your chance to witness a true music icon in action and celebrate the power of music!  Don't miss out on the experience of a lifetime!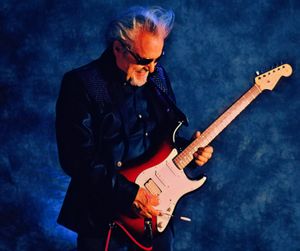 Joe's Solo albums:          
Jukebox in My Head,  2009.  (Also on vinyl)
Tales from the Island, 2012 
New Solid Black, 2014
The Power of Music, 2016  (Also on vinyl)
Playin' History, 2017
Strange Legends, 2020
American Rocker, 2022
Albums with Blue Coupe:  
Tornado on the Tracks, 2011
Million Miles More,  2013.
Eleven Even,  2019
When Legends Collide (CD and DVD 2023)
 CLICK FOR MORE BELOW: 
FULL DISCOGRAPHY including the Blue Öyster Cult Columbia Records Catalog